Bem-vindos a NEA
Desde o lançamento da Novas Edições Acadêmicas, centenas de pesquisadores e cientistas aceitaram a proposta única de publicações sem custo, fazendo com que os trabalhos que realizam se incomporem na indústria editorial mundial.
Publique agora
Publicações de pesquisas acadêmicas
Projetos de pesquisa,TCCs (trabalhos de conclusão de curso de graduação), dissertações de mestrado, teses de doutorado e trabalhos de pós-doutorado obtém uma incomparável difusão e recepção global graças à nossa experiência em publicação acadêmica e ao uso de novas tecnologias.
O que nós fazemos por você
* This video was originally produced in German language. Click on "CC" to set subtitles to English.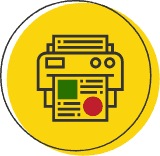 Produção
Um livro produzido através de impressão offset convencional demanda custos iniciais significativos para uma primeira edição, processo totalmente independente da demanda real. Em consequência disto, são impressos muitos exemplares, questão desfavorável tanto para o autor como para a editora.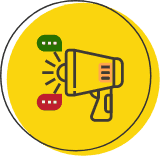 Publicidade
A correta comercialização de um livro é tarefa complexa. Inicia-se com a avaliação por parte do nosso escritório na Editora, quando se analisa as potencialidades de um texto para que seja comercializado. Isto significa que oferecermos um contrato para o autor, o qual encontrará seu trabalho em plenas condições de ser publicado.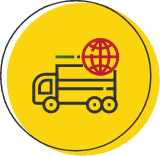 Distribuição
Nossos livros, atualmente, são enviados para diferentes distribuidores nos Estados Unidos, no Reino Unido e na Alemanha. Nossa lista está disponível no site amazon.com e amazon.co.uk, e através delas em todas as livrarias britânicas, norte-americanas e alemãs.
O QUE OS AUTORES DIZEM SOBRE NÓS​
"Foi com enorme prazer e orgulho que aceitei o convite da editora Novas Edições Académicas para publicar o meu primeiro livro. Sendo a temática do Grooming Online tão importante, a publicação deste livro permite uma maior divulgação do fenómeno, para que se possa também apostar na prevenção. O meu agradecimento pela oportunidade proporcionada e pelo profissionalismo da editora durante todo o processo."
"O relacionamento com "Novas Edições Acadêmicas" tem ultrapassado as minhas expetativas mais otimistas. Seja de início quando o Editor me desafiou a publicar o livro, seja durante todo o processo de produção em que senti sempre a sua presença para me resolver todos os problemas. O apoio aprofundou-se na fase da publicação com as condições que a NEA me criou junto dos patrocinadores. Muito obrigado "Novas Edições Acadêmicas".
"Trata-se de uma Editora com um elevado grau de profissionalismo, extremamente competente em todas as fases da edição, de grande honestidade e com prazos de execução bastante curtos."
"Publicar com a Editora Novas Edições Acadêmicas é, com certeza, uma experiência única e diferente. É simples e prático e com certeza de responsabilidade das duas partes, Editora e Escritor. As Novas Edições Acadêmicas dão segurança e responsabilidade sobre o trabalho realizado da escrita. Confio no trabalho da Editora, e juntos realizamos a divulgação e comercialização de exemplares da obra editada. Gratidão a esse trabalho da Editora, auxiliando cada vez mais na divulgação de trabalhos acadêmicos."
" Agradecimento à Editora Novas Edições Acadêmicas. Participo, com incontida emoção, do lançamento do meu livro que condensa um valioso percurso de vida acadêmica. Agradecer é a arte de atrair coisas boas. Daí a minha gratidão aos que contribuíram na trajetória do meu Doutorado em Psicologia, aos professores e a todos que de forma direta e indireta me ajudaram na realização desse sonho. Quero agradecer a Novas Edições Acadêmicas por seu trabalho exemplar, pontual e de alta qualidade, auxiliando na divulgação de trabalhos acadêmicos para o mundo."
Seu livro, em todo o mundo!
Estamos cooperando com os distribuidores operacionais em todo o mundo juntamente com a Amazon e Lightning Source, bem como com distribuidores locais em 40 países até o momento. Nossa rede de distribuição bem desenvolvida, garante ao seu livro um marketing contínuo e de alcance mundial.
Morebooks - nossa loja afiliada
O grupo OmniScriptum tem sua própria loja afiliada. Através da MoreBooks !, nossos autores e nossos distribuidores podem se beneficiar de descontos especiais, ofertas e opções de envio em todo o mundo. MoreBooks! não tem fronteiras, nós entregamos em todo o mundo!
Nós temos muitos mais distribuidores em todo o mundo.
Clique aqui para ver a lista completa de distribuidores.
títulos em nosso catálogo
Nossos especialistas e gerentes